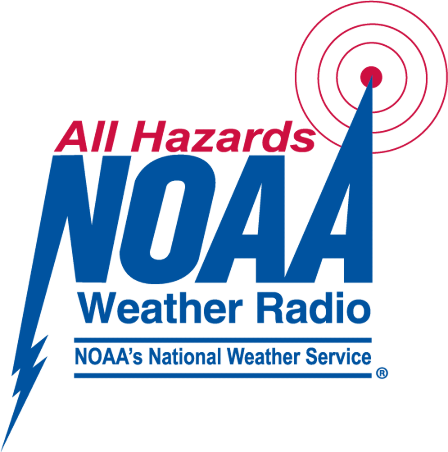 Listen to live NOAA Weather Radio broadcasts from our network of local streams. weatherUSA offers an audio streaming platform for NOAA Weather Radio and we also provide links to other available streams on the Internet. Use the tuning option below, or choose
Listen
from a station in the list.
Update Required
Please upgrade your browser to listen to streams.
These audio streams should not be used for the protection of life or property! The streams can be delayed 10 seconds to 2 minutes because of buffering or network delays. The streams are not capable of starting automatically (for example, if a weather warning is issued for your location).
Subscribe to text or e-mail alerts
or purchase a certified weather radio at your local retailer for instant notification.
The NOAA Weather Radio All Hazards logo is a registered trade mark of the National Weather Service and is used with permission.
As an Amazon Associate, weatherUSA may earn referral fees from qualifying purchases.